About Ryann Reed Design Build
Home Remodeling Design-Build Serving the Bucks County and Montgomery County Community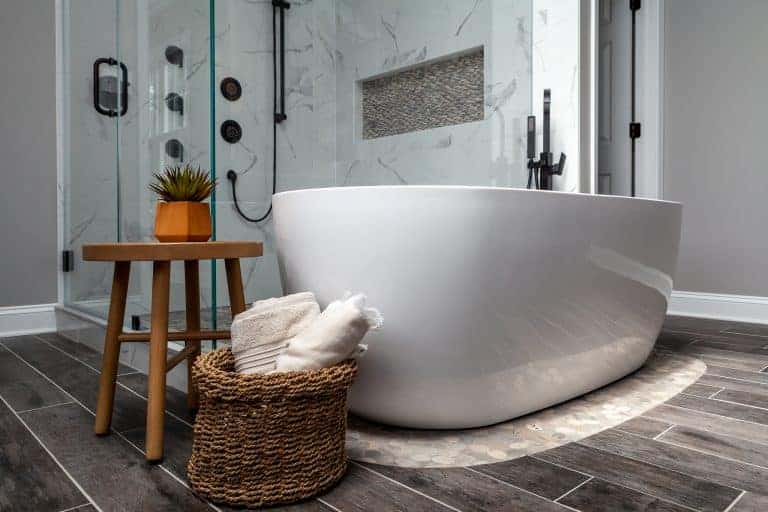 Our mission is to enhance the quality of lives by transforming homes and building trusting relationships through a team-oriented approach.
We understand that choosing a home remodeling company for your project is no easy task. We appreciate the amount of time and research going into your decision. Take some time to read our about page before making a decision. We look forward to hearing from you.
First Floor
Remodel
Desire to change the layout of your home's first floor? Ryann Reed Design Build can plan the perfect remodel for your family.
A Unique Customer Experience
From the initial meeting, the staff at Ryann Reed creates a one-of-a-kind customer experience by listening to our client's preferences and effectively communicating our knowledge and innovative plans. Our goal is to incorporate your project vision with our expertise in design and remodeling so that your needs are met every step of the way. 
Our team's design and build experience gives us an edge in creative solutions that are aesthetically pleasing and functional for everyday living. Our past and return clients know that a Ryann Reed remodel – from the building process to the finished product – is a remodel of superior quality and beauty. We take pride in our unique take on remodeling and see the value in being better than other design-build and home remodeling companies.
Our Commitment to Customer Satisfaction
Ryann Reed's commitment to customer satisfaction, from initial contact to final construction, distinguishes us from other remodeling companies in the area. Customers are provided with a unique experience that they will remember long after the completion of their project. Our exceptional customer satisfaction can be attributed to the following:
As a consumer, it is very important to ensure that your contractor is licensed in your area and covered by insurance. Licenses and insurance provide protection and certifies that you are working with a reputable professional. Ryann Reed holds licenses for performing work in Pennsylvania, New Jersey and Delaware. We are also fully covered under General Liability Insurance.
Quality of Materials and Workmanship:
At Ryann Reed, we only use premium building materials and products that are reliable and long lasting. Our product lines offer a wide array of styles, finishes and design options to meet your personal preferences. Most of our products and materials are backed by industry-leading warranties. Installation is performed by our field workers with distinguished expertise and attention to detail.
Experienced Team Members:
Our knowledgeable staff provides the highest quality design work, installation and craftsmanship for all home remodeling projects. The sales consultants, project coordinators, designers, carpenters and laborers have years of experience in the home improvement industry. The entire team is dedicated to delivering exceptional services to our customers in a professional, respectful and attentive manner.
Innovative Design-Build Process:
At the initial meeting, our sales consultants will listen to your vision and needs for your space so that all your project goals are met. During the design process, we will present you with realistic and detailed 3D renderings so that you can envision the final product before completion. At the showroom meeting, our team will guide you through the process of selecting products, materials and finishes. We welcome and value our customer's feedback every step of the way. During the construction process, we will ensure that each phase of your project is completed with the highest quality craftsmanship. This stream-lined process allows us to provide you with stress-free home remodeling services in a timely and organized fashion.
More than a Home Remodeling Contractor
Our team at Ryann Reed is committed to being more than just a remodeling contractor. We want to make an impact in the Bucks County and Montgomery county community as well as the national community as a whole. That's why we get involved in so many charity events.
Ryann Reed Anuual Charity Golf Outing
Ryann Reed is so dedicated to giving back to those in need that we hold an annual Golf Outing which benefits the Children's Tumor Foundation and their fight against Neurofibromatosis (NF). Please visit our Golf Outing Page to learn more.