Bathroom Remodeling Ideas
We know that jumping into a home remodeling project can be stressful. It's important to know what you want before deciding on a home remodeling contractor to carry out your bathroom remodel. We hope this page will serve as a free source of inspiration to help you along the way.
Make a List of your Bathroom Needs
It's easy to get lost in all the awesome luxury items that you see on #bathroomdesign or on HGTV. Before you get to all the different ways you dream of pampering yourself, create a simple list of all the things you and your family need in your new bathroom remodel.
This might be extra storage for a large family, or two sinks to make the morning routine easier. It's important to know what you need before you start the fun process of deciding what you want.
After you have the necessities, now it's time to start gathering an aesthetic style. This process is fun, but is still intimidating. Don't panic. This is where working with a design-build company can really come in handy. With a design-build company you are getting both a dedicated designer and a remodeling contractor. The benefit to hiring an all-in-one company is that the designer will work out the details with the contractors and make sure you get exactly what you want. 
Your designer will work with you to decide on a style that fits you and your family. The designer will know whats trendy and whats dated to make sure your bathroom remodel stays current for years to come. 
Bathroom Examples by Ryann Reed Design Build
Now that you have a better idea of what your looking for in your bathroom remodel. It's time to look at some completed bathrooms for more inspiration. Pinterest and Instagram can be a great tool for this step, as can Houzz and HGTV. 
The photos below are taken from some of our completed bathroom remodels in both Bucks County, Pennsylvania and Montgomery County, Pennsylvania. 
Bathroom Remodel Fishtown, Philadelphia
A guest bathroom with 3 x 6 tile wainscoting, black and white hex mosaic tile floor, white inset cabinetry with carrara marble. Polished chrome hardware accents. The shampoo niche features exterior of original home.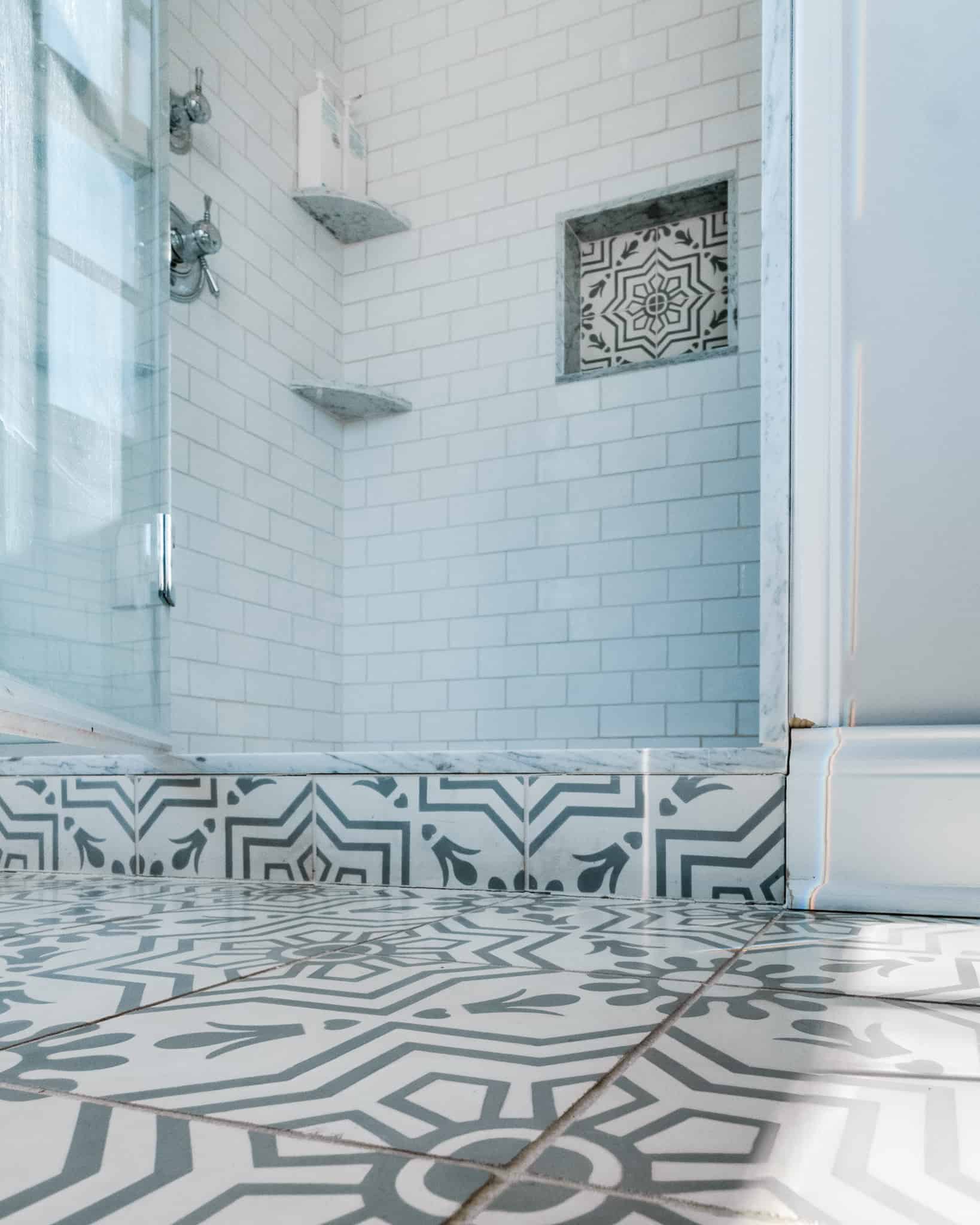 Bathroom Remodel Bucks County PA
The master bath of this house embraces color instead of a typical all white kitchen. The blue cabinets and the white accents create a beautiful atmosphere in this luxury bathroom.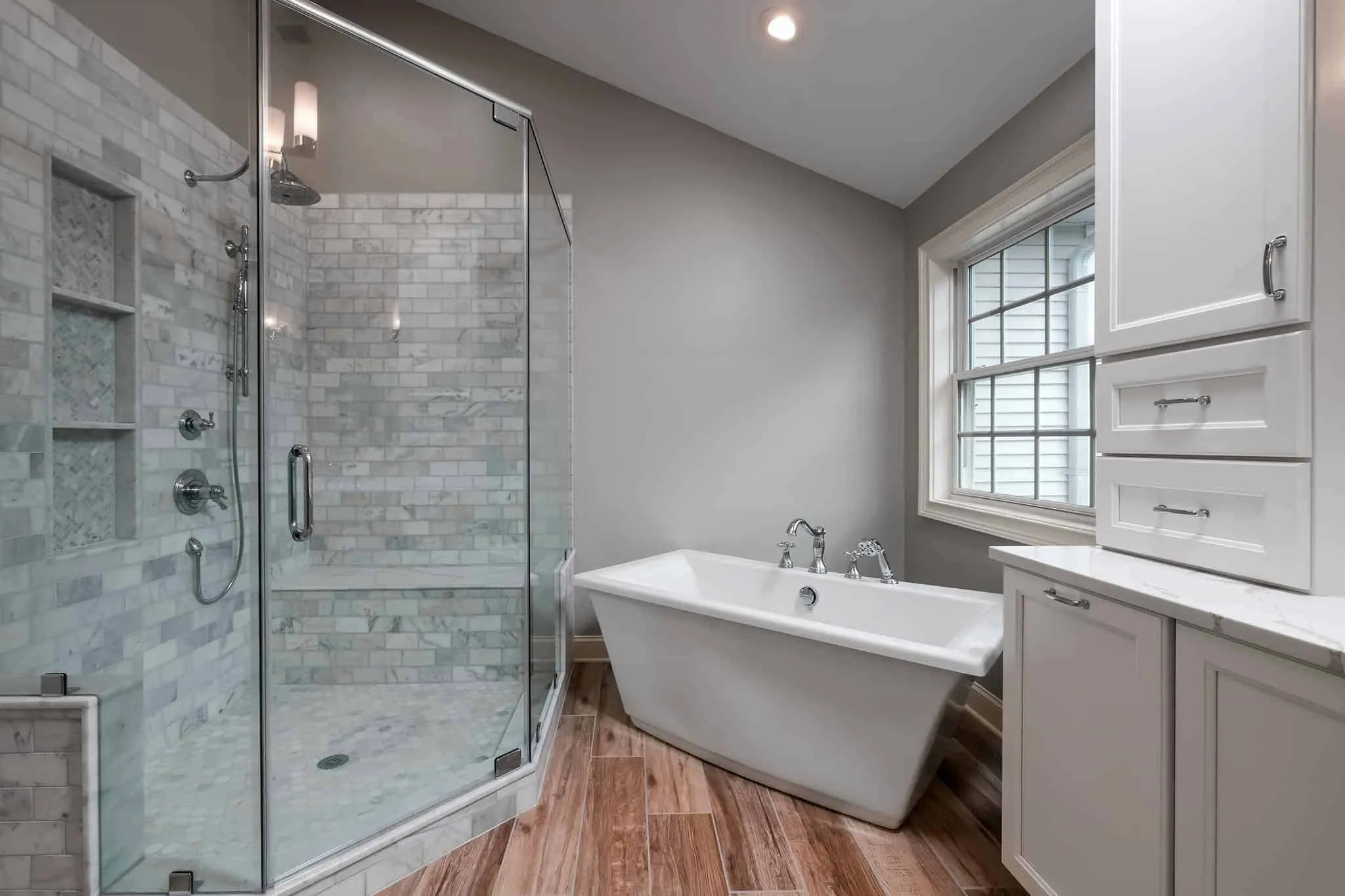 Bathroom Remodel Bucks County PA
We transformed this cramped and outdated master bathroom into a more modern and sleek bath with a shower, tub, and two sinks to accommodate the homeowners needs.
Bathroom Remodel Bucks County PA
We updated this bath in a modern style with both a tub and an enclosed shower.