Luxurious, Spacious Kitchen Transformations for Pennsylvania Properties
A beautiful, well-designed kitchen is the heart of any home—a place to gather for meals, parties, and family time while cooking. So, if your kitchen has worn-out cabinets, outdated appliances, dim lighting, dull style and a lack of convenient flow that has you frustrated, it's time for an upgrade.
At Ryann Reed Design Build, our desire is to transform your home into a true reflection of you and your family. We'll work with you at every step—from envisioning your remodel and choosing the materials to doing construction, handling the final inspection and giving you a peace-of-mind warranty. All you'll need to do is relax and enjoy your gorgeous new kitchen.
Reimagine Your Kitchen for Greater Functionality and Style
A kitchen redesign is the perfect way to reimagine its function and style, so that every minute you spend in it is a delight. Picture the many possibilities we can help you achieve!
Older homes often have outdated setups that simply no longer work for today's families. We can knock down walls to create an open concept flow, install a luxury island with cozy seating, and build in smart appliances with the latest features to make cooking, shopping, and entertaining a breeze.
Outdated kitchens tend to be dimly lit—but a remodel can change all that. Add sleek-framed, broad paned fiberglass windows to bring in ample natural light and fresh air. Install brilliant drop light fixtures above the sink and kitchen island. Use recessed lighting or decorative sconces for practical, attractive elegance.
Whether you desire durable quartzite countertops, marbled backsplash, brushed metal faucets, lovely tile flooring, or anything else you can imagine, our team will achieve it for you. We'll also guide you in choosing colors and textures for walls, cabinets, appliances, and more—so your space shines with personality.
No kitchen redesign is complete without ensuring your storage areas are roomy, practical, and convenient. Choose beautiful custom cabinetry from brands like Wellborn and Bremtown, featuring an extensive variety of door and fixture styles. Install custom shelving, and a butler's pantry for prepping food and drinks during parties.
Why You'll Appreciate Working with Ryann Reed Design Build
At Ryann Reed Design Build, we know how essential it is for your new kitchen to look and function exactly as you want it to in every way. We're a one-stop-shop for your remodeling needs—from design to project management to installation—ensuring you get every detail handled to perfection and with ease.
Accurate Crafting of Your Vision
We assign a personal designer to curate your vision from the big picture concept down to the moldings and hardware. We provide you with clear layout options that match your goals, style preferences, and budget. Our 3D renderings make it easy to accurately "see" and approve your new kitchen's look before work begins.
To create your dream kitchen, we offer a rich selection of premium materials such as wood, tile, quartz, granite, marble, and more for you to choose from—all for the best price point available. Every element of your kitchen can be custom made, locally sourced, and curated to give you a unique, exclusive design that is exactly as you desire it to be.
Clear and Open Communication
You'll be kept in-the-know throughout every stage of your remodel. We provide daily updates in our easy-to-navigate online portal, making it simple to stay in touch about every aspect of your renovation.
Thorough Project Management
A highly skilled lead carpenter from our team will be on-site all day, every day, to oversee your kitchen transformation until the project is complete. We handle all permitting and scheduling of inspectors and specialty installations. Once the final inspection is complete, your warranty begins—and we'll be there after your remodel is done if you need us.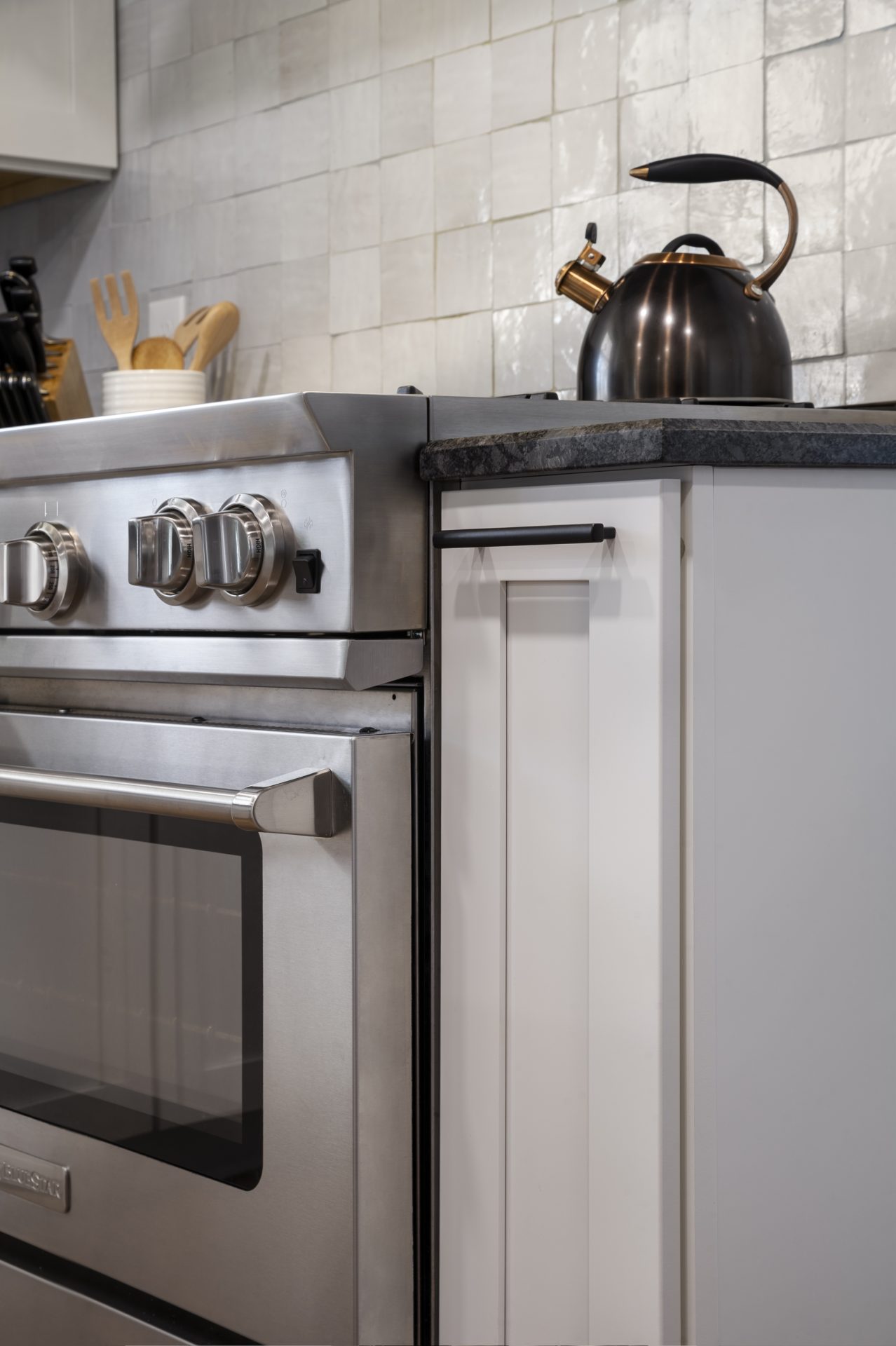 "We worked with Ryann Reed to remodel our Kitchen and the update has been transformative to our home & our experience as a family. We are able to really spend more time together & enjoy the space in a way that has been transformative."
Achieve the Updated Kitchen of Your Dreams with Ryann Reed Design Build
Why wait any longer to get your dream kitchen? Our award-winning Big 50 and Best of Houzz 2014-2021 team of creative designers and builders is ready to bring your vision to life.